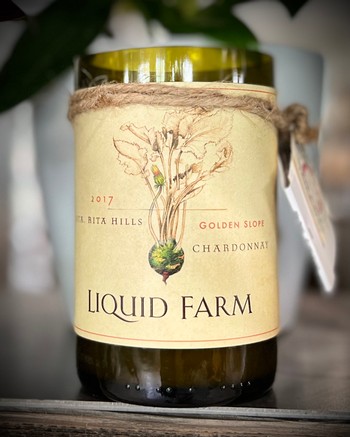 chardonnay wine bottle candle
Scented candle in a recycled Chardonnay wine bottle with the Liquid Farm label. 100% soy wax. Made in California.
Assorted labels and scents (including Blood Orange; Sea Salt & Coconut; Blackberry Sage; Citrus Basil)
You may request a specific scent (subject to availability), but be advised that online orders will ship based on AVAILABLE STOCK, if your request is not in stock.